Calgary fertility & prenatal Naturopathic Medicine, Dr Kristin Ruzicki, balances hormones and helps you find great health naturally.
Kristin Ruzicki, Naturopathic Doctor
---
Dr. Ruzicki, Calgary Naturopathic Doctor, treats a variety of women's reproductive health concerns such as fertility, prenatal and postnatal concerns.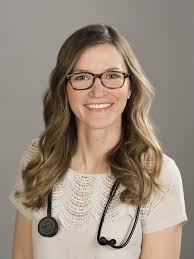 She enjoys treating the whole family with special interests in:
Preconception, fertility, prenatal, postnatal care, support post contraceptive use
Hormones – Thyroid, adrenal/stress, male and female reproductive hormones, menstrual concerns, menopause
Digestion – GERD, IBS, celiac disease, Crohn's disease, ulcerative colitis, heartburn/pain/bloating/gas
Allergies – Food and Environmental
Autoimmunity
Environmental medicine- Reduction of toxin exposure/endocrine disruption, chemical sensitivities
She uses a variety of approaches to care for her patients including:
Individualized testing
Nutrition
Herbal medicine
Lifestyle management
---
Dr Kristin Ruzicki practices out of our North Clinic location. She would be happy to answer any questions you may have.
---